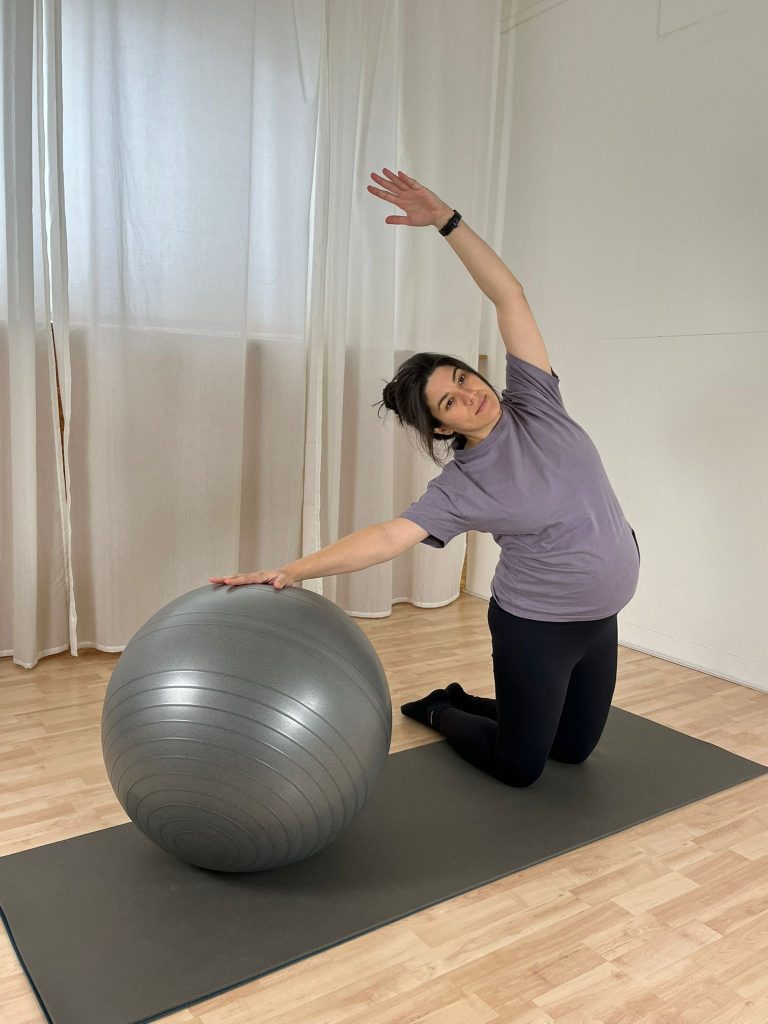 PREGNANCY PILATES
Congratulations! You are pregnant!
During your pregnancy, pilates is the perfect workout to stay strong, fit and flexible. Until about 16 weeks it is possible to follow the regular group lessons. As your baby, and therefore your belly grows, there will be more and more exercises in the group classes, which feel less or no longer pleasant and which are no longer useful to you. At that moment you can switch to a special pregnancy training, the pregnancy Pilates.
Due to the increasing weight and size of your baby and belly, your lower back and pelvis will become increasingly heavier. Good stabilization is the basis for good posture. This can prevent and alleviate many pregnancy complaints later on. During pregnancy, the leg muscles also deserve extra attention, so that not your back, but your legs can absorb all those extra kilos. There is a lot of attention for this in pregnancy Pilates. At Pilates Noord you can take Pregnancy Pilates Group Lessons or Pregnancy Pilates Private Lessons.
In the pregnancy classes there is enough time to pay attention to your specific needs and (prevention of) complaints that may arise during your pregnancy.
Do you want to train where and when it suits you during your pregnancy? Then choose our Online Workout Program Move For Two. The lessons are short so easy to schedule in your day. You can find the programs on a separate website Herewemove.com. click below for more info and a free introductory video.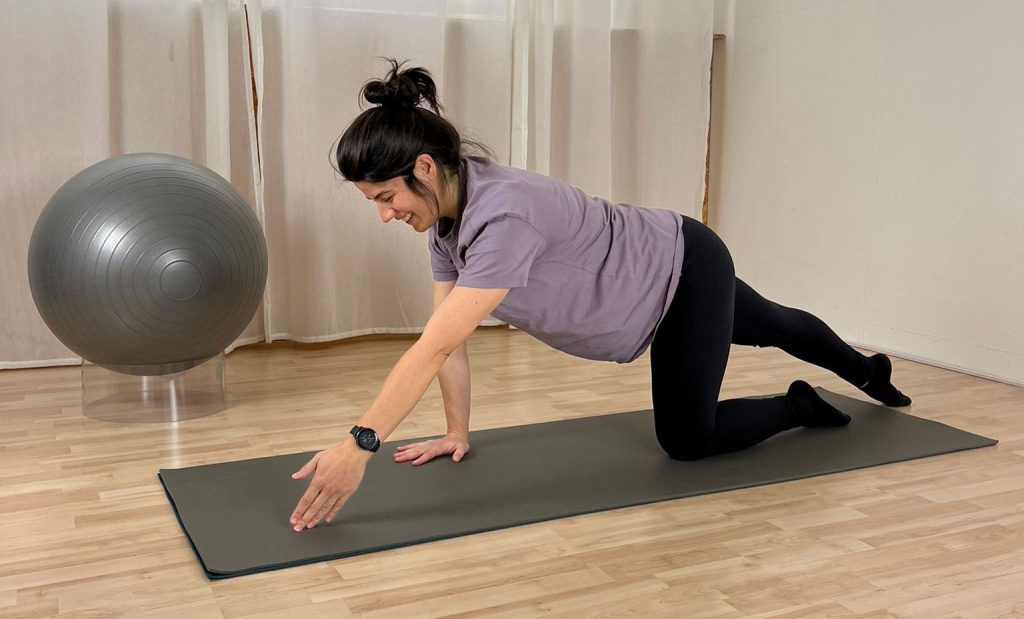 TIP! "Can I train my abs during pregnancy" This is a frequently asked question about pregnancy training
And the answer is twofold: Yes and no. Training the straight abdominal muscles, your "six-pack" muscles, is not recommended during pregnancy after the first trimester because this puts a lot of pressure on the pelvis and pelvic floor muscles and on your abdominal wall. Diastasis can increase as a result and it can cause pelvic (floor) complaints. These exercises are also of no use, your belly will get bigger during your pregnancy and the straight abdominal muscles will slide apart, as it were, the midline will become much wider. This is a natural process and you don't want to stop that process.
All exercises in which the head, neck and shoulder blades are off the mat, such as sit-ups and crunches, should therefore be omitted during your pregnancy.
But you don't just have straight abs, you also have transverse and oblique abs. And you want to train those transverse abdominal muscles in particular. These transverse abdominal muscles (transversus abdominis) are like a kind of corset around your waist. The deep-lying abdominal muscles, together with the diaphragm and your pelvic floor muscles, form an important part of your core.
You can train these transverse muscles safely and it is also important to keep these muscles strong. Training of the transverse abdominal muscles stabilizes your trunk ("core stability") and this can prevent back and pelvic (floor) complaints. You can also lightly train your oblique abdominal muscles during your pregnancy. You use your oblique abdominal muscles continuously in daily life, for example by looking over your shoulders or reaching diagonally forwards or downwards.
What is especially important during your pregnancy is that you continue to activate your core muscles consciously and responsibly. If you have pain complaints and you are unsure whether an exercise is suitable for you, consult your doctor, physiotherapist or obstetrician.