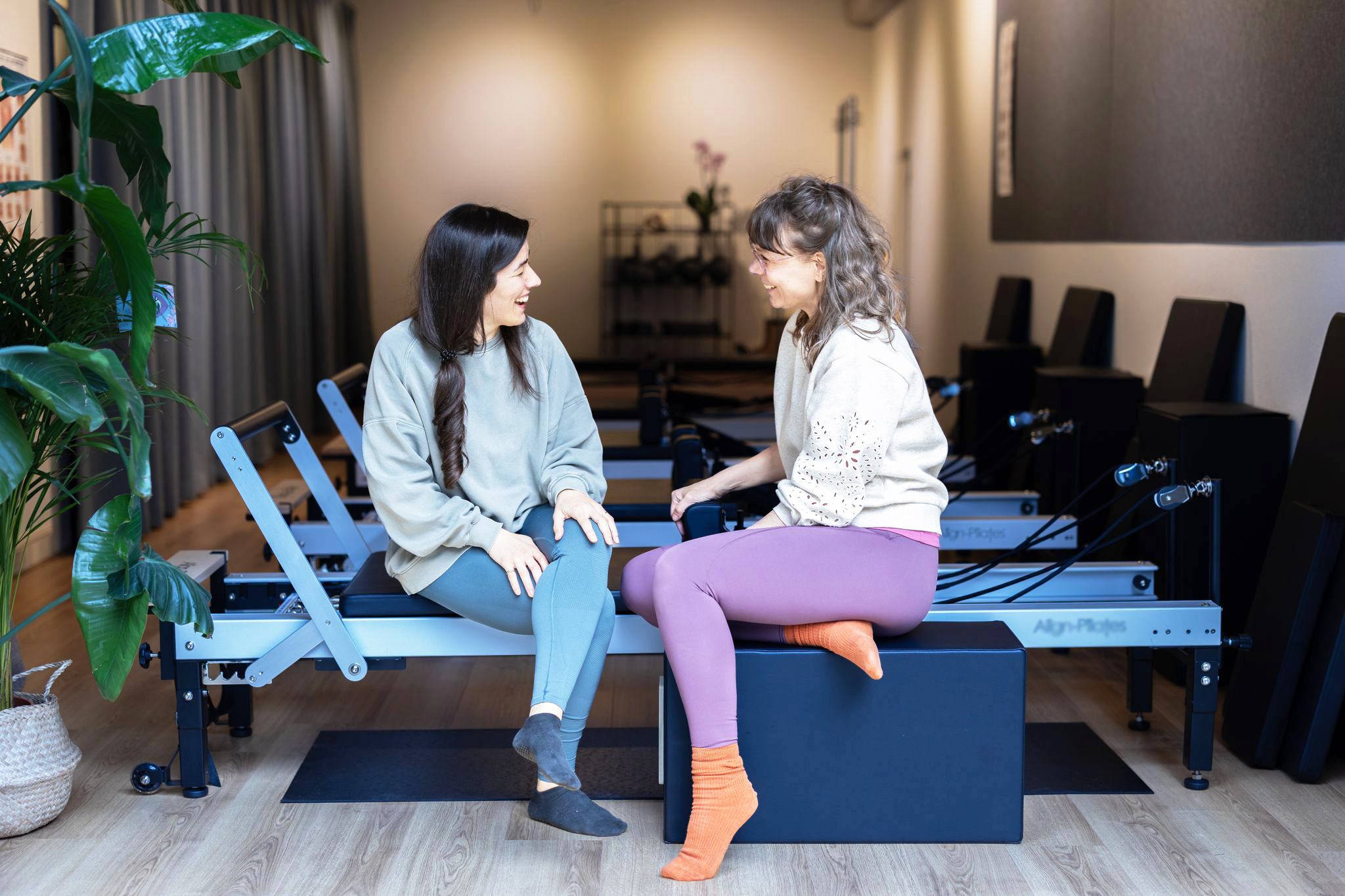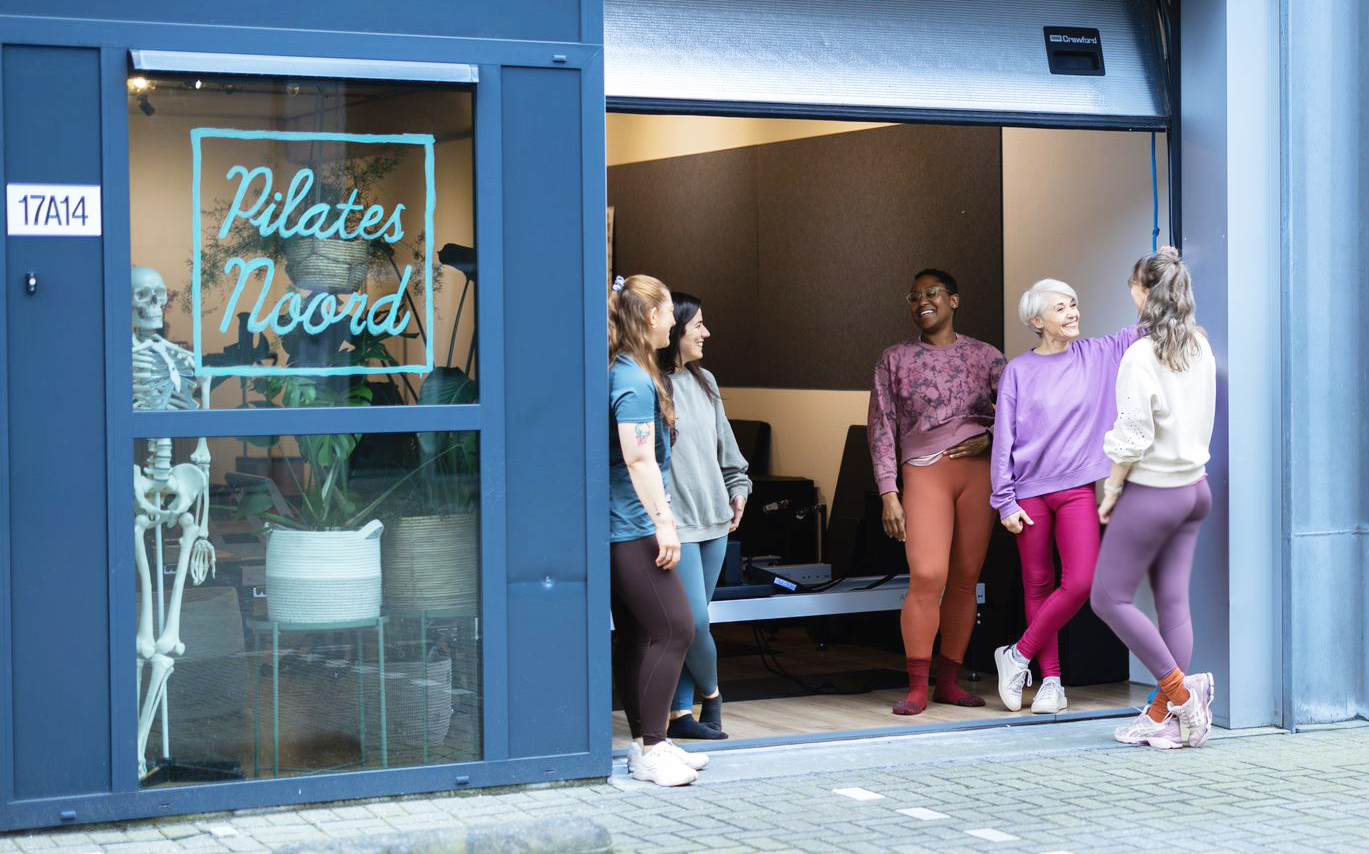 [klik hier voor tekst in het Nederlands]
ABOUT PILATES NOORD
Pilates Noord is the Pilates studio in Amsterdam-Noord of Eefje de Bruijn and Özlem Köseli. Pilates Noord offers quality Pilates mat group classes, reformer groupclasses, pregnancy and postnatal classes, livestream Pilates classes via Zoom and personal pilates training on Pilates equipment such as the reformer and the chair.
Pilates Noord offers groupclasses on the mat, reformerpilates, livestream pilates classes and personal pilates training.
There are classes on all kinds of level of expercience and needs.
In the Pilates Noord studio at Asterweg 17A14 (from March 13, 2023) there is a lot of room for personal attention. Do you want to know if Pilates Noord is the right place for you to move in a responsible way, to become stronger and to get to know your movement patterns better, come and see or mail us for more information.
Pilates Noord was founded in 2018 by Eefje de Bruijn. Eefje is a pilates teacher with a design background. As a designer with long days of computer work, pilates, but also yoga and dance, always gave her strength and energy. She only really discovered the rehabilitative power of Pilates during her recovery from pelvic pain after her first childbirth and while learning to deal with hypermobility.
Eefje has completed the Polestar® Pilates Mat Training and the Polestar® Pilates Comprehensive Training. For Eefje, the Pilates method is the unique combination of conscious movement, getting to know your body better, relaxing and recharging. It is important to take good care of your body, Pilates contributes to staying flexible and strong into old age.
Since October 2021, Özlem has become co-owner of Pilates Noord. Özlem studied economics in Turkey and moved to the Netherlands in 2012 for a job at a bank. Shortly after moving to the Netherlands, she started following Pilates classes. She fell in love with the method and completed the Polestar® Pilates mat training in 2014 and the Polestar® Pilates Comprehensive training in 2015 and has been teaching ever since. In Özlem's class, you'll get detailed instructions, get tips on anatomy and alignment, and discover all the little muscles you didn't know existed.

Pilates Noord is member of  The Pilates Professionals of the Netherlands. The PPN contributes to the quality and knowledge of the Pilates profession in the Netherlands. The PPN also represents the legal interests of its members and will use its influence by actively building bridges between the Pilates community and the latest developments in related (science-based) fields and therapies.